In Europe, our Otsuka Values were co-created by over 100 Otsuka employees from across our European organisation. Our values act as the moral compass for our culture, guiding us in our mission and informing everything we do.
Our UK Values:
Integrity
Compassion
Collaboration
Excellence
Creativity
Built by Otsuka people, these values are our commitments to our patients and to the organisations we collaborate with and to each other. Click on the tiles below to view Otsuka's European Code of Conduct and to access Otsuka's Speak Up platform.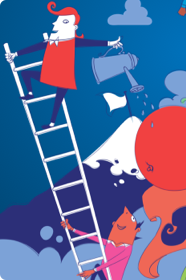 Otsuka speak up
Concerns can be raised by completing a form available on the online platform or by calling the hotline.
Access website