Otsuka in Europe
Welcome to Otsuka in Europe
Otsuka Pharmaceutical Europe Ltd. (OPEL) is the European operation of global healthcare company Otsuka Pharmaceutical Co., Ltd., which was founded in Japan in 1921. In Europe
,
we may be geographically distant from our roots, but we still hold true to the Japanese principles of 'Ryukan-godo', 'Jissho' and 'Sozosei'. This means that every day we strive to channel our passion and commitment into improving the health of our patients.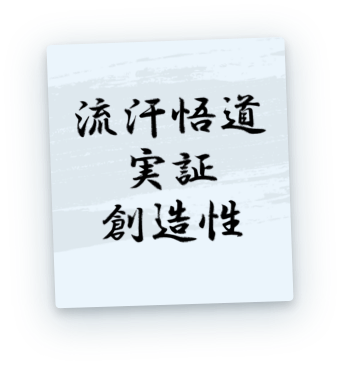 Ryukan-godo
"By sweat we recognise the way"
Jissho
"Actualisation"
Sozosei
"Creativity"
Our European story
Otsuka expanded its pharmaceutical business into Europe in 1974 with the opening of a representative European office in Italy and subsequently invested in Laboratorios Miquel S.A. of Spain. Laboratorios Miquel S.A. became our first operating company in Europe. Otsuka Pharmaceutical Europe Ltd
.
(OPEL) was established in the U.K. in 1997 as Otsuka's European regional office, and across Europe we now employ over 550 people. We focus on some of Europe's most serious health challenges in neuroscience, nephrology and endocrinology. We are also exploring how digital health technology may provide holistic health solutions for patients, carers and healthcare professionals. Core functions of sales and marketing, medical and market access are present in our affiliate offices across Europe and are supported by OPEL. For other European countries, Otsuka products are managed through a number of partnerships and distributors, ensuring European-wide coverage. In 2023, the regional OPEL office moved to vibrant new premises in central Windsor, just outside London. Our new office has been designed to maximise the use of space, encourage the cross-fertilisation of ideas and help employees live and harness our values of integrity, compassion, collaboration, excellence and creativity.
Otsuka Pharmaceutical Development and Commercialisation Europe GmbH (ODCE)
ODCE is located in Frankfurt, Germany providing regulatory affairs, pharmacovigilance, quality management and clinical development support worldwide. ODCE is fully integrated into Otsuka's global organisation and in Europe, ODCE works in close collaboration with OPEL and affiliates, and with ONPG, to help ensure the successful development and uptake of Otsuka's products in Europe.
Otsuka Novel Products GmbH (ONPG)
ONPG, based in Munich, is dedicated to addressing challenges from infectious diseases. Our colleagues at ONPG work closely in consultation with public health experts, patient organisations and health authorities to develop solutions in this field and to support public health strategies.
Collaborations and alliances—building relationships and working together
Otsuka's global family also consists of a number of different companies with varied portfolios and therapy areas, allowing us to offer wide ranging support to our patients and their carers. In Europe we have built relationships with like-minded pharmaceutical companies and other organisations who share our commitment to delivering medicines to the people who need them. We believe that by pooling resources and expertise and by working as a team with those who share our passion and goals, we can accelerate this process.